South Coast Forklift Training
Forklift certification and licensing made easy
South Coast Forklift Training is widely recognised nationally, as a provider of high-quality forklift training courses and examinations, for people of all ages and backgrounds. Our skilled, professional, dedicated team has immense knowledge and know-how in the range of forklift truck equipment and procedures. Our courses cover a wide range of aspects of practical forklift training, including pre-use inspections, safe manoeuvring, and stacking/de-stacking. The theory work is equally comprehensive and includes, the operator's safety code, dealing with standard and non-standard weights/sizes and truck stability.
With our high standards, we pride ourselves on our consistent commitment to providing a professional and speedy training service, at all times, for all types of forklift trucks. All while ensuring our courses comply with what is required by UK law and insurance companies.
Our business belief is that our customers' needs are of the utmost importance. We strive to go above and beyond their requirements.
Trust us with your forklift training
We challenge ourselves and our trainees
One of the main objectives of our forklift instruction is to produce proficient and safe operators. Therefore, all courses begin with a Health and Safety induction. Amongst other topics, we discuss an operator's responsibility in the workplace, as advised by the HSE.
All our lessons are delivered in a friendly and relaxed atmosphere by experienced and qualified instructors who have had comprehensive training in instructional techniques and skills assessment. Our instructors appreciate that a few days of training must prepare their trainees for a lifetime of operator training, therefore, to achieve a high standard of training they stretch and challenge their learners to get the best out of them.
Our instructors are happy to go the extra mile with any additional help and support required. We do our best to ensure operators pass our courses but also believe that forklift driver training isn't just about passing a test but readying operators for day-to-day forklift use.
FORKLIFT TRAINING

FROM A COMPANY THAT CARES
---
Our Most Popular Training Courses
APPROVED
FORKLIFT LICENCES

AND CERTIFICATES
---
Delivering the best for your buisiness
Our courses are designed to achieve results
On-site training
South Coast Forklift Training is happy to bring their ITSSAR accredited forklift training on all types of forklift trucks, to your business premises. We can deliver bespoke training programmes to meet your individual business requirements as we can work around your needs and environment, with minimal disruption.
Our enthusiastic and knowledgeable instructors will deliver lessons on your machines which eliminates the need to visit an off-site training centre, to re-learn on another lift truck after initial training. Every forklift training course is carefully tailored to meet a client's needs, taking into account their usual activities performed with the lift truck.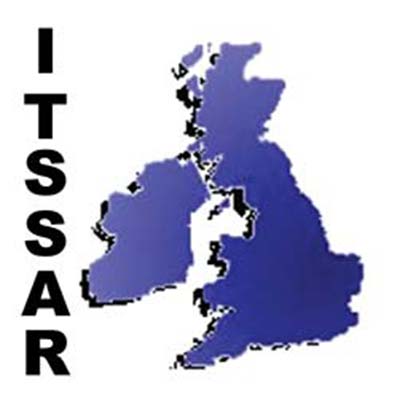 ITSSAR Accredited forklift training
South Coast Forklift Training is a category 2 ITSSAR organisation. By having the ITSSAR accreditation, we have access to the most up-to-date industry literature and training aids. This accreditation also allows us to carry out training and examination on our customer's premises. All trainees who successfully pass our courses will receive a nationally recognised and accredited certificate. We are very proud to represent ITSSAR and the Accrediting Bodies Association - we take our responsibilities very seriously.
Delivering ITSSAR-accredited lift truck training and coaching involves explaining the employers' and employees' responsibilities under the Health and Safety at Work Act, 1974. It's also part of the training lessons to cover the Lifting Operations and Lifting Equipment Regulations (LOLER), and the Provision and Use of Work Equipment Regulations (PUWER). We also outline the many topics in the Health and Safety produced Approved Code of Practice.
So, if you are looking for a guaranteed forklift licence certificate from a nationally recognised accredited organisation, you don't have to look any further.
Getting the correct training
As an employer, you are required by law to ensure the correct level of training for your employees. Qualifying as a forklift truck operator isn't a national requirement for the health and safety of yourself or your employees; it is recognition of training provided at a respected level.
Our aim is simple, to help improve training and safety standards within the workplace and to help provide competent and confident operators. Therefore, we will advise you, after careful discussion with you, the level of training for everyone.
The key objective of all of our forklift courses is to equip students with the confidence, knowledge and skills to safely and efficiently operate a forklift truck in the workplace.
The courses we offer range from powered pallet trucks, through reach trucks, to counterbalance forklifts, up to the largest VNA.
Choose the ITSSAR accredited training provider that will work with you to deliver high-quality forklift training at your business premises.
---
WHATEVER YOUR LEVEL, WE HAVE YOU COVERED
From in-depth beginners to safety refresher courses
ITSSAR accredited forklift training
All courses are ITSSAR accredited and therefore recognised throughtout your industry.
Novice forklift training
For trainees with little or no previous experience operating the relevant truck.
Experienced forklift training
Where candidates have relevant, recent experience but, have not received any kind of approved training.
Forklift refresher training
Periodic forklift refresher training is for experienced operators who hold an accredited certificate.
Forklift conversion training
Training on a similar truck to one that an operator has already been trained, tested and certified on.
Areas covered
Our offices are in Fareham, Hampshire, between Portsmouth and Southampton. We are also able to cover all training in locations across Hampshire, Surrey, West Sussex, Dorset, Wiltshire and Berkshire.
Any training required further afield we would delegate to one of our carefully selected network of accredited training companies.
We'll work with you
Businesses often tell us that they resist booking training for fear of disruption in their workplace. So, in order to keep potential customers happy, we can offer flexible start times for those that don't work the usual 9-5 working hours. In addition, we can reschedule our training lessons and breaks to keep any disruption to your business, to a minimum.
So, no excuses, book forklift training now!
---
No wonder our clients keep coming back
Feedback from our trainees

"Had a lot more information, learned a lot more than from other instructors."
SJ, Portsmouth, Hampshire

"Great visual aids and instructors who are genuinely passionate about forklift trucks."
CP, Havant, Hampshire

"Clear, precise – Clinton made learning fun! You can't get better than perfect."
KL, Segensworth, Fareham, Hampshire
How many forklift categories are there?
There are currently over 40 industrial fork truck groups. To use any of the lift trucks in these groups an operator must be trained, tested and authorised (by their employer).